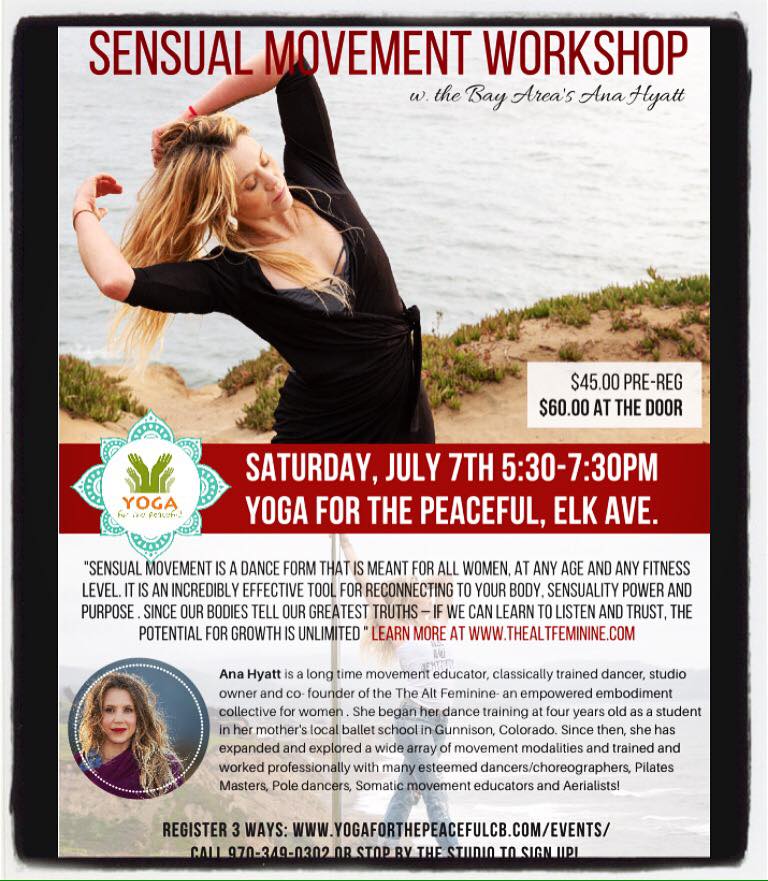 Sensual Movement Workshop in Crested Butte, CO – July 7, 2018
Ana Hyatt will be teaching a sensual movement class in Crested Butte, Colorado on July 7, 2018 from 5:30 to 7:30pm. This is a great introduction to this beautiful movement practice brought to you by one of the leaders in the field of sensual movement and pole dancing. Grab your girlfriends or join solo, you will be surrounded by a community of like minded women reconnecting to body, sensuality, power and purpose! Please note this class will not incorporate dance poles at this time.
Register here, call 970.349.0302 or email yogaforthepeaceful@gmail.com.