Retreats are the ideal way to experience what the Alt Feminine can bring forth in your life. The immersive experience of leaving home and getting away from the rhythms of "normal" reality create the best conditions for remarkable lasting transformation. Spending a full weekend in community with other students, dancing, sweating, learning and growing yourself is a gift we hope all women can give themselves one day. When you take care of others, you must also take care of yourself to stay balanced. We have deliberately created these retreats to be the instigators of self care and soulful re-connection that we often don't have time for in daily life.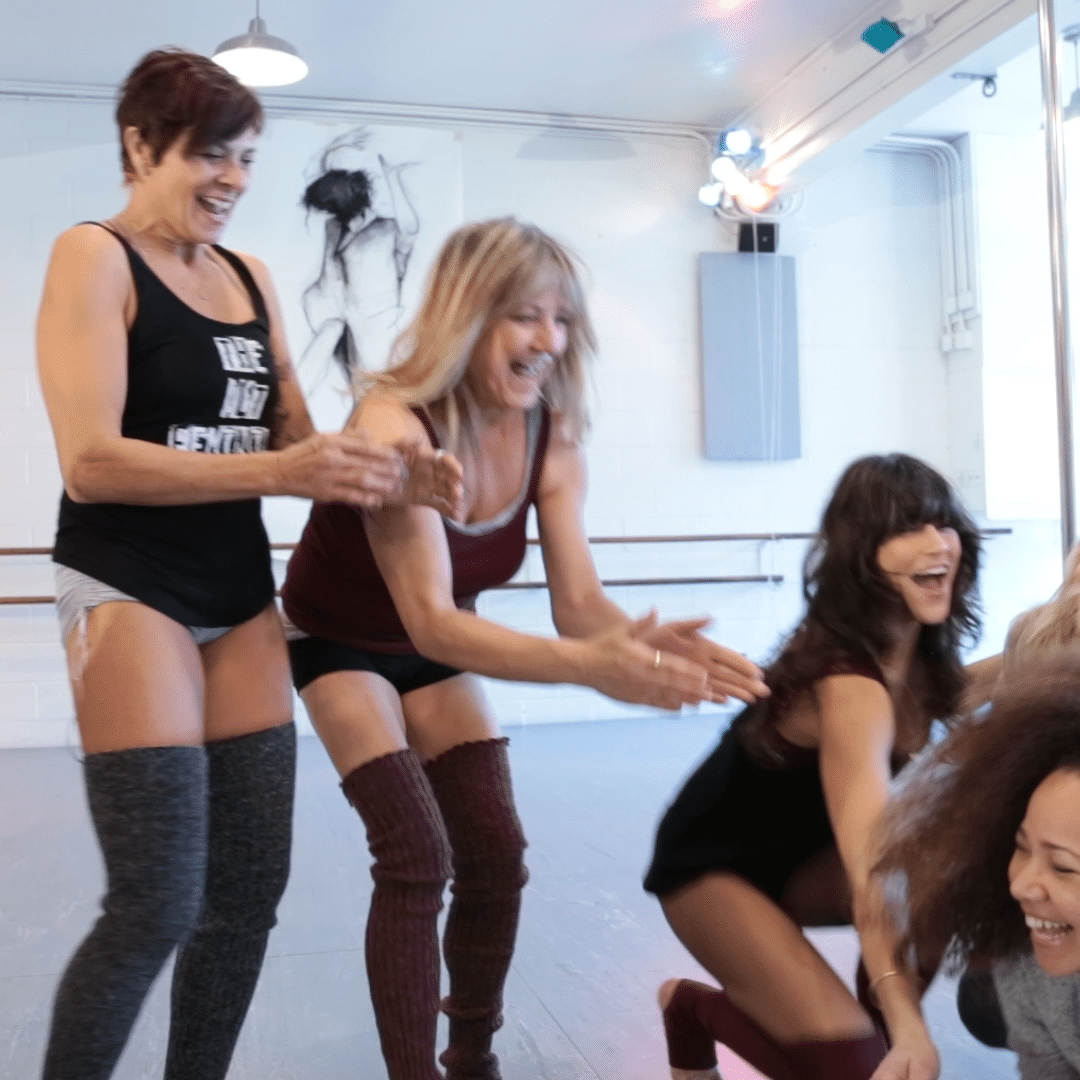 What Happens at an Alt Feminine Retreat?
Our retreats focus on movement and body awaking first and fore most. You will be engaged in dance forms such as Sensual Dance, Pole dance, Pilates, Yoga, Contemporary dance, Afro Brazilian Dance, Aerial dance, Martial arts, and more!
Each retreat is unique, yet similar in that the goal remains to nourish and strengthen your body and your body's power to emote without judgment. For many women, this act alone is a powerful wake up call. The focus and support around taking care of your body and listening to it's true essence is sadly lacking in most parts of our culture. Movement and connection to sensuality usher us into greater understanding of our selves, our bodies and the stories we tell about them. Our approach is never to ambush, shame or berate your body into compliance, but rather to start with what feels good and true and go from there. The healing and magic that can happen when you start with a compassionate and truthful approach to your body can be quite beautiful and surprising! Furthermore, when this transformation happens among other women with whom you are able to witness thru compassionate eyes, the beauty is multiplied! WE transform each other! And YES, it can happen at any age. It's great to walk a path on your own for a while, read a book or take an online class-but nothing can inspire and change us like the presence of a committed and well lead group. Together, we lift each other up, hold each other accountable and create lasting bonds that go beyond the studio. Truly, a retreat can be life changing.
Sensuality is key at all of our retreats.
Each retreat is designed to engage all 5 senses in new and profound ways. Aroma therapy ,music, ceremony, ritual and delicious healthy food all play important roles in activating student's whole body awareness. We often invite special guest instructors to teach and incorporate an array of healing and artistic modalities proven to spark change or enhance sensory perception. You can always expect a fully immersive experience that is at once sensuous, empowering, challenging and heartfelt.
Ultimately, choosing to attend an Alt Feminine Retreat is a choice that brings you one step closer to living with purpose and depth as a woman.
We shine a light on what living in our bodies can be like if we form the intention to heal, embrace, shine and be bold. Just on the other side of fear there is a desire to go deep, feel more and expand our lives from the inside out. Safe and supportive environments for women to play and be embodied are far and few between in this world. It is our deepest hope to provide this space and bring women together to change themselves and the world!