Our Story: Ana Writes Deb's Bio & Deb Writes Ana's Bio
Our Story: Ana Writes Deb's Bio & Deb Writes Ana's Bio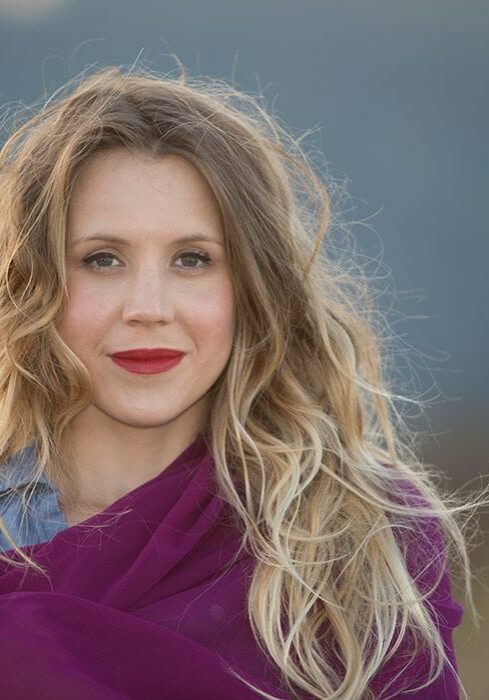 Master movement educator and mom, Ana has been teaching pole dance and sensual movement to women since 2004. With her warmth and imagination, along with a vocabulary that would put Webster's dictionary to shame, she has the ability to allow her students to let go and be led down a delicious sensual path of movement in her classes and workshops.
I first met Ana while working in our friend's clothing store in 2001. I was doing displays there and she was the manager. There's a lot of down time in a clothing store, so there was plenty of time to chat. We found we had a shared love of dance, rock and roll, weird eating habits, teen book series's, dumb funny movies, and are both Pisces! We both also left that store to do a pole dance teacher training and to help open and be the first instructors at S Factor San Francisco.
Ana holds her B.A. in Woman's Studies from UCSC, followed by a graduate program in Transnational Feminist Theory at SFSU. She is Pilates Mat and Equipment Certified by the Integrated Teacher Training program in San Francisco.
Since 2007, Ana has maintained a private Pilates and movement education practice. She works individually with a delightful crew of dedicated clients in Mill Valley, California. 
She has also performed in many dance companies and in traveling musicals like The Story of Orange, as Orange the Zebra, where she was the star, and as a co-conspirator in the aerial burlesque troupe, Cirque Noir in SF.
The perfect storm, Ana Hyatt makes classes enlightening, sexy, and challenging, yet safe, fun and inviting! Her approach is light, you will discover your true feminine feral spirit in the space held by this beautiful leader of the empowered embodiment pack.
Ana resides in Northern California with her husband and son. She also teaches clients one on one in her Pilates studio.
Deb is a ballet dancer, Afro Samba dancer, black belt in Brazilian Jujitsu, visual artist, bow hunter, the world's reigning pillow fighting champion, super-wife, and a loving mom of one incredible daughter.
I met Deb in my mid 20's as I fumbled through the awkward transition from kid to adult. Deb walked into my retail world – a tan, tall and muscular Goddess of a woman. She had equal parts confidence, compassion and a hilarious sense of humor!  She struck this balance of lightness and depth with an effortless grace. I immediately wanted to learn more about her.  Of course, she was a Pisces! We became fast friends and I have been grateful for her positive presence in my life ever since.
Many people are drawn to Deb – her positivity and vitality. She leads by inspiration and example – encouraging her students to reach beyond their own self imposed limits. She walks a high road with a humble, down to earth attitude. Spending time with Deb, you'll find your outlook brighter and your sense of what's possible expanding. She holds space for everyone to feel celebrated and safe. It's easy to just let go in her classes.
Deb's life has been full of adventure, exploration and artistic expression. A performing dance artist for the last 25 years, she has worked with a plethora of dance companies and touring musical acts and is a founding member of the Aerial burlesque group, Cirque Noir.
She creates beautiful sacred objects and art pieces for her brand, Archer Girl, and is the world's best second hand shopper! When she's not busy doing cardio at the beach, hanging out with her husband, or walking her 3 dogs;  you can find her teaching classes, helping out friends and family, baking home made granola, eating avocados or watching Moonstruck one more time.