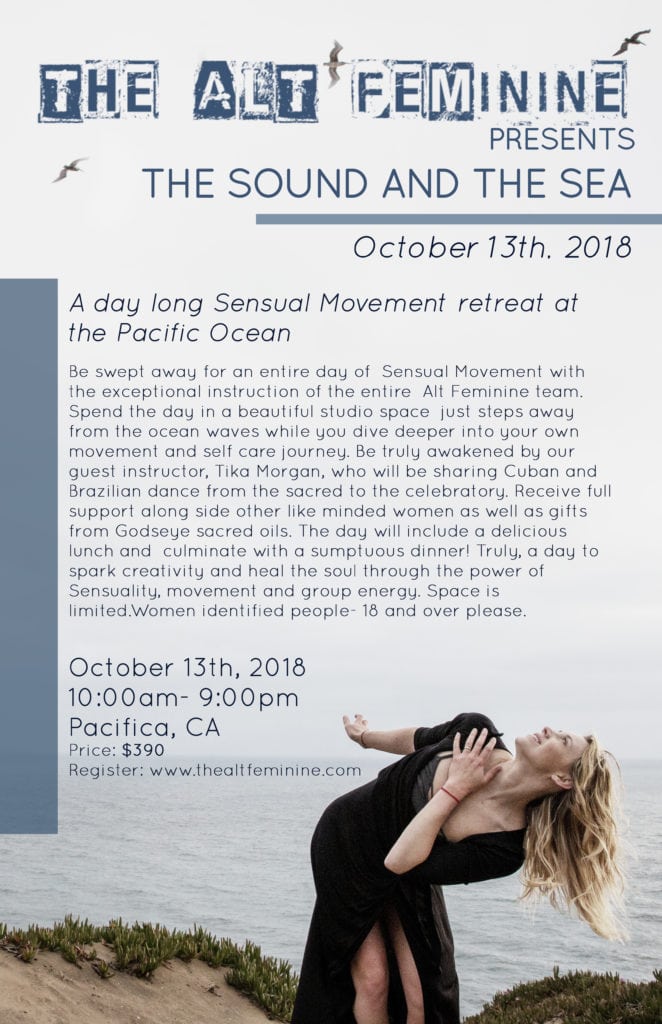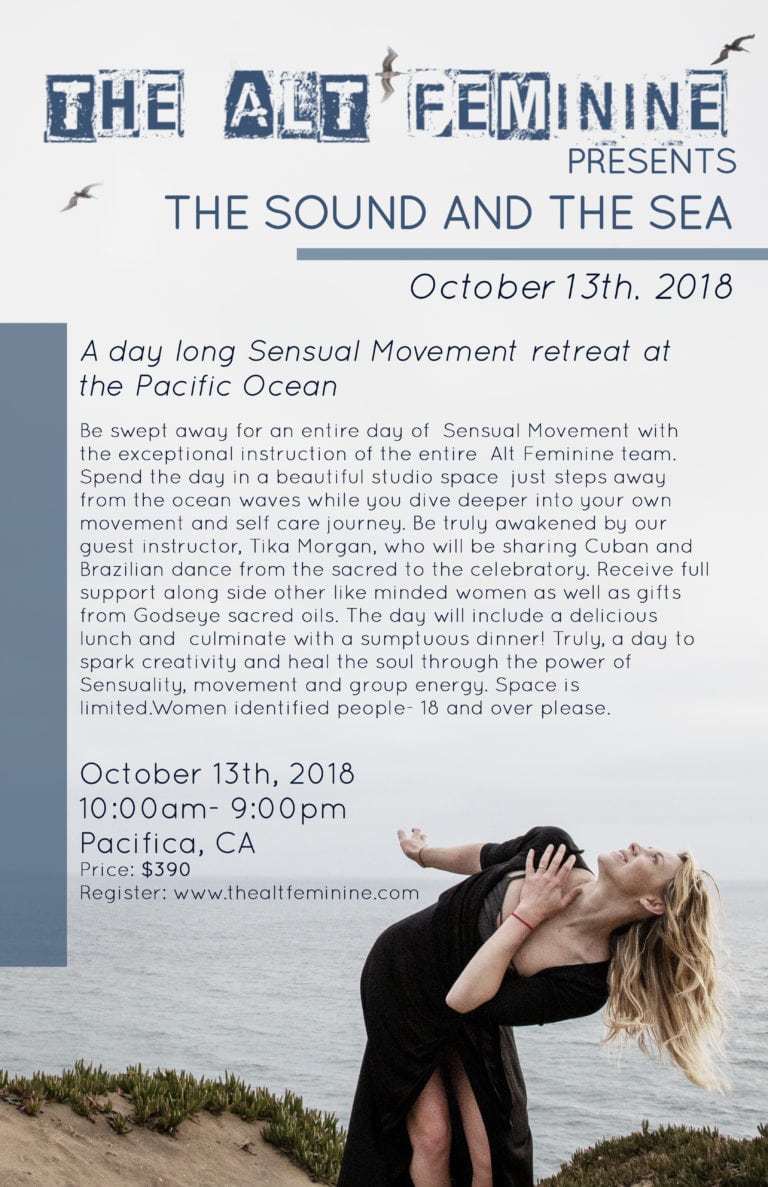 The Sound and The Sea One Day Sensual Movement Retreat – October 13, 2018
A day long Sensual Movement Retreat on the coast in Pacifica, CA.
Be swept away for an entire day of Sensual Movement with the exceptional instruction of the entire Alt Feminine team. Spend the day in a beautiful studio space just steps away from the ocean waves while you dive deeper into your own movement and self-care journey. Be truly awakened by our guest instructor, Tika Morgan, who will be sharing Cuban and Brazilian dance from the sacred to the celebratory. Receive full support alongside other like-minded women as well as sacred gifts from Godseye Oils. The day will include a delicious lunch and culminate with a sumptuous and celebratory dinner by the sea! Truly a day to spark creativity and heal the soul through the power of Sensuality, movement and group energy. Space is limited.
October 13, 2018 from 10am-9pm
Pacifica, CA
Price: $390